AB SM579 Plastic Storage Bins - Primary - 12 Pack
AB SM579 Plastic Storage Bins - Primary - 12 Pack
View Images
Price: $59.95
Sale Price: $39.99
Availability: Currently Unavailable
Prod. Code: U9-A-SM579
Plastic Storage Bins - Primary Colors
12 Pack
Set of 12 small primary colored plastic storage bins: 3 blue, 3 red, 3 yellow and 3 green.

Phthalate and BPA free.

Sturdy plastic construction, bins are waterproof and can be stacked.

Do not use in very hot water.

Perfectly sized as replacement bins for Humble Crew Storage Organizers.

Bin Dimensions: 12"W x 9"D x 6"H

Durable, sturdy and easy to clean.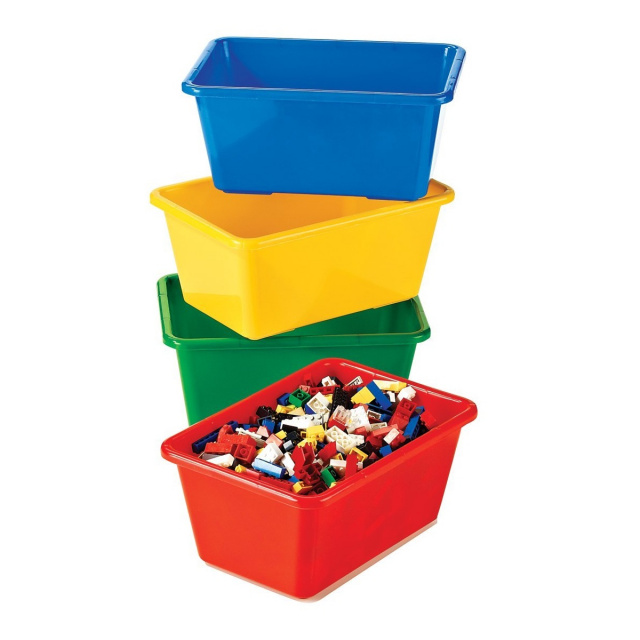 Blocks not included