CB16 Stacking School Chair 16" - 6 Pack

View Images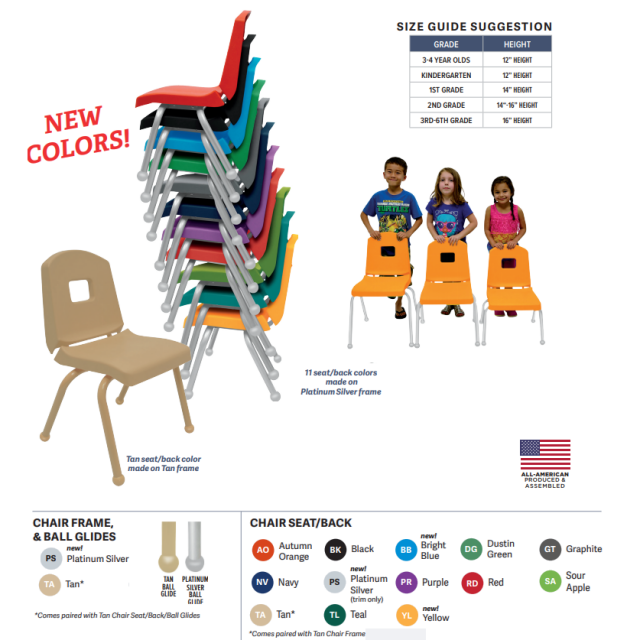 Price: $325.94
Sale Price: $295.95
Availability: 6 to 7 weeks
Prod. Code: MH-CB-16XX
Mahar 16" School Chair - 6 Pack
Stronger than traditional single-piece chairs without the disadvantages of most two-piece chairs.
The ergonomic chair can be stacked or turned over on desks and tables.
Built from 16-gauge, 1" steel tubing.
Durable, Powder Coated finished frame will stay looking bright and new.
MIG welded, heavy-duty legs and twin tube back supports.
10-Year Warranty
MIG welded heavy-duty legs
Frame extends into back for added strength and support.
Top of table should be set 6"-10" higher than highest point of chair seat
16" Seat Height