WD18110 Lock-It-Up Audio Center

View Images
Price: $646.00
Sale Price: $606.95
Availability: 8 to 10 weeks
Prod. Code: WD18110
18110 Lock-It-Up Audio Center
GREENGUARD® Gold certified.
Lockable storage for all classroom audio equipment.
Storage for DVDs, CDs, tapes, and albums.
Extra top storage area features Pinch-Me-Not hinges.
Constructed from 100% Plywood.
Coated with our exclusive Tuff-Gloss UV finish.
A recessed back for added strength, stability, and beauty.
Fully rounded corners, edges, and doors for maximum safety.
Audio accessories not included. Cabinet only.
Size: 33"H x 29"W x 20"
Weight: 90 pounds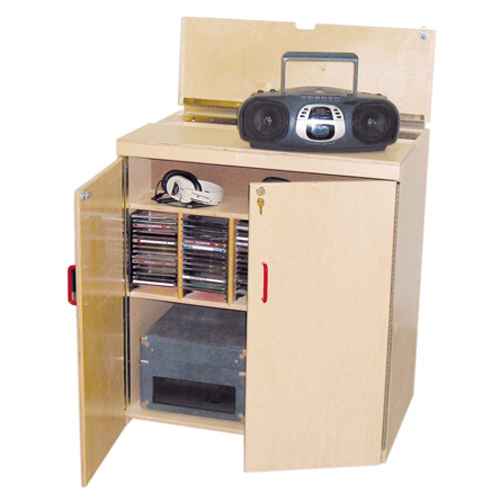 open
closed