06110JC 10 Cubbie-Tray Mobile Unit - Clear or Assorted Trays
View Images
Price: $407.00
Sale Price: $328.95
Availability: 2 to 3 weeks
Prod. Code: 06110JC/0611JC
06110JC 10 Cubbie-Tray Mobile Unit with Clear or Assorted Color Trays
Ideal for small classrooms or limited space.

Dimensions: 35.5" High x 20" Wide x 15" Deep

KYDZStrong construction.

KYDZSafe edges.

KYDZTuff finish.

Fifteen inches deep.

Hardboard recessed backs are standard.

Cubby holes are 8.75" wide x 14" deep x 5.5" high.

Choice of Clear or Assorted Color Trays.

Mobile caster mounted.

Lifetime manufacturer's warranty.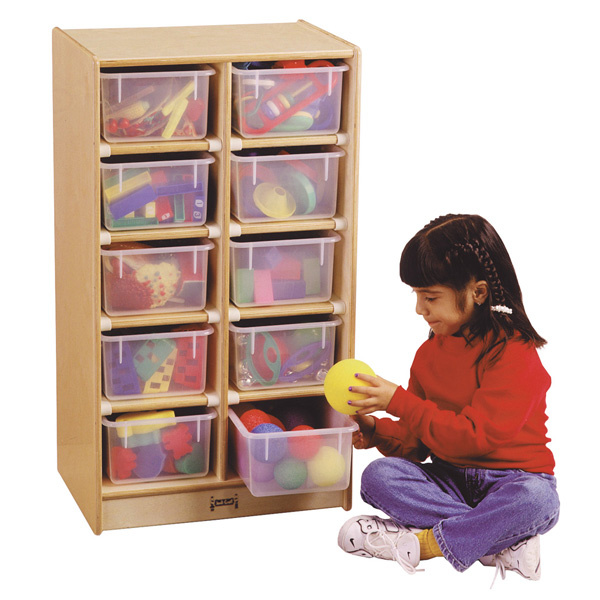 Storage unit and trays only.
assorted colors